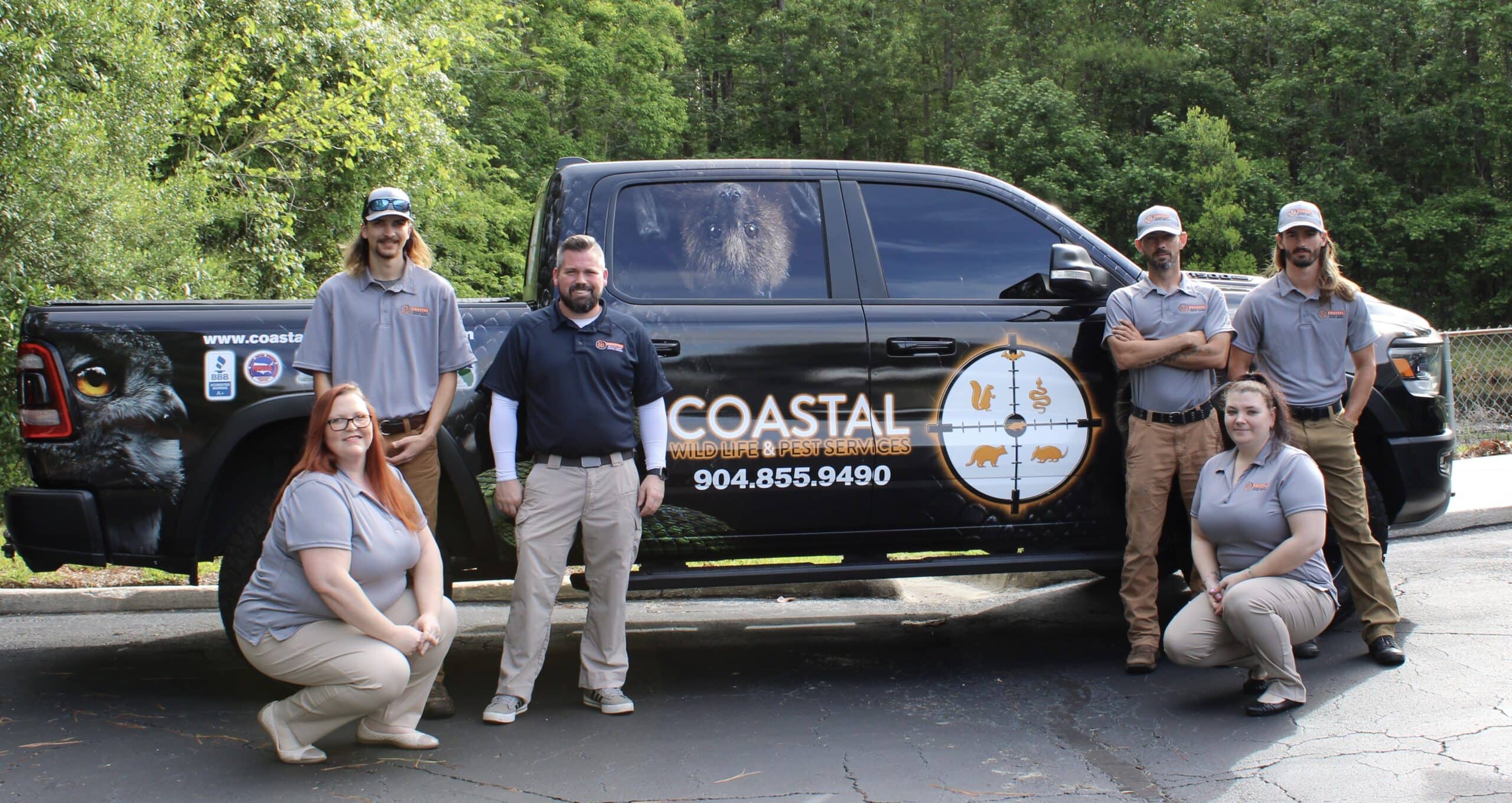 At the heart of every wildlife removal and pest control service we offer lies an unwavering commitment to our clients. We understand that it's not just about delivering a service; it's about delivering an experience. It's the difference between a one-time transaction and building lifelong relationships. And that difference is primarily determined by the feedback we receive from our clients.
Feedback as Our North Star
Every piece of feedback, be it positive acclaim or constructive criticism, provides us with invaluable insights. It's like a compass, directing our next steps and guiding our decisions in wildlife removal and pest control. By valuing and acting on your feedback, we ensure that our services not only meet but exceed expectations. It helps us understand where we shine and where we need to invest more effort.
The 5-Star Commitment
Why do we strive for a 5-star experience? Because anything less means there's room for improvement. A 5-star rating isn't just a testament to our quality in wildlife removal and pest control; it signifies perfection, complete satisfaction, and above all, trust. It's a reflection of an experience where every touchpoint, from the first interaction to the completion of our service, is executed with precision, care, and a personal touch.
Continuous Evolution in Wildlife Removal and Pest Control
The journey towards perfection is continuous. What was excellent yesterday might just be 'good' today in the world of wildlife removal and pest control. By taking your feedback seriously, we don't rest on our laurels. Instead, we constantly evolve, innovate, and refine our services, ensuring that we are always a step ahead, delivering the best possible experience for you.
Building Relationships, One Feedback at a Time
While we take immense pride in the accolades we receive for our wildlife removal services, we also deeply appreciate the critical feedback on our pest control methods. It's through these insights that we grow, learn, and better ourselves. Every piece of advice, every suggestion, is a step towards strengthening our relationship with you. It's an opportunity for us to show you how much we value your trust and to reaffirm our commitment to excellence in wildlife removal and pest control.
Join Us in Our Journey
Our vision is to not just provide a service but to create memorable experiences. Experiences that resonate, experiences that matter in the realms of wildlife removal and pest control. As we continue our journey towards excellence, we invite you to be an active participant. Share your experiences, tell us where we dazzled you, and more importantly, where we can do better.
Feedback isn't just a tool for improvement for us; it's a cornerstone of our philosophy in wildlife removal and pest control. Every client, every feedback, drives us closer to our goal – ensuring that every experience is a 5-star experience. We cherish this journey with you, and with your insights and our dedication, there's no limit to the heights we can reach together in ensuring safe, efficient wildlife removal and pest control services.
At Coastal Wildlife & Pest Services, we take immense pride in offering the best in wildlife and pest control solutions to our cherished clients. There's no better reward for us than seeing satisfied customers living pest-free and safe from nuisance wildlife. Don't just take our word for it; hear what our clients have to say about our services:
Michail and Dakota were absolutely the best professionals I've seen. Their job was impeccable. Dakota even did a walkthrough after they were done with the job. Dakota explained everything they were going to do before they started the job and he seemed willing to help with any questions ( a rare find these days). – Melissa M
I called this service because my mother had raccoons in her attic. I live in a different state than my mother, so I needed some group with great communication. I was extremely impressed with the quick response and consistent contact of all of the staff. They took their time to answer all of my questions and explain the process thoroughly. They were always there when they said they would be and always sent me a follow up text after each visit. I really appreciated their professional attitude. Even though, I had to work with Coastal Wildlife from afar, I felt included all along the way. This gave me a feeling of trust and confidence. I would highly recommend Coastal Wildlife to anybody who might be experiencing pest, rodent, or Wildlife issues. – Terry D.
Jason was so responsive – he was at our house in less than 30 minutes after calling him on a Saturday night because we had very noisy raccoons in our attic. He and Dakota worked until 2:30am to remove them and returned the next morning (which was Easter Sunday) to finish the job. They were very patient in answering all our questions and making themselves available when needed. I highly recommend them for their responsiveness, professionalism, and their extreme passion for their work. – Lindsey D.
Called on on a Friday evening and not only got in touch with someone immediately there was a technician at my home in less than 30 minutes! I'd discovered a small snake on my front porch & thought about removing it myself. Good thing I didn't as Jason, our tech, upon seeing the snake informed us that is was a cotton mouth and extremely dangerous. He quickly and professionally captured the snake and disposed of it. He was knowledgeable, courteous and professional. The peace of mind that they will follow up with treatment of my property to prevent further infestations is worth twice the price. Highly recommended!!! – Ty S.
Incredible service and professionalism. Do not waste your time or money with anyone else. We had a racoon problem in our attic and initially contracted a competing company to help. Ultimately the first company failed and showed little care or urgency for our problem. The issue escalated after a few nights and they stopped returning calls! When we called Coastal and Jason at 10pm the night before Easter, we were desperate and he was out within an hour to address the issue. He and Dakota stayed until 2am to remove the raccoon babies that night! The following days they were at our home multiple times to seal things up, set more traps to ensure the problem was gone, and always answered our calls or questions. We are becoming full time customers of their service now because I trust they will prevent something like this happening again. Thank you Coastal! – Craig D.