Welcome To Coastal Wildlife & Pest Services - Your Trusted Partner In Pest Control
Are you tired of unwanted pests invading your home or business in Jacksonville, Florida? Look no further! Coastal Wildlife & Pest Services is your local solution for all your pest control needs. With a deep-rooted commitment to safeguarding your environment and providing effective pest management, we are here to ensure that you live and work in a space free from bothersome pests.
Our Pest Control Services
At Coastal Wildlife & Pest Services, we understand that every pest problem is unique. That's why we offer a comprehensive range of pest control services tailored to your specific needs. Whether you're dealing with ants, roaches, rodents, termites, mosquitoes, or any other pests, our experienced technicians are equipped with the latest tools and techniques to address the issue promptly and effectively.
Local Expertise:
As a locally-owned and operated pest control company in Jacksonville, Florida, we have an in-depth understanding of the local pest challenges. Our team is well-versed in the habits and behaviors of pests common to the area, allowing us to provide targeted solutions.
Trained Professionals:
Our technicians are highly trained and certified in pest control practices. They stay up-to-date with the latest industry advancements to ensure that we provide the best possible service.
Customized Approach:
We believe in personalized solutions. Our experts will assess your property and pest problem to devise a customized plan that addresses your specific concerns and preferences.
Eco-Friendly Solutions:
We prioritize the safety of your family, pets, and the environment. Our pest control methods are designed to be environmentally responsible while effectively eliminating pests.
Integrated Pest Management:
We follow an integrated pest management (IPM) approach, which focuses on long-term prevention rather than short-term fixes. This approach minimizes the use of pesticides and emphasizes proactive strategies.
Customer Satisfaction:
Your satisfaction is our top priority. We strive to exceed your expectations by delivering exceptional service and ensuring that your pest issues are resolved to your complete satisfaction.
Our Full Range of Services
For All Your Wildlife and Pest Problems
If you need wildlife removal services in Jacksonville, FL, we have the experience and expertise to get the job done. We also offer wildlife proofing services to prevent future infestations. So if you're having a problem with rats, raccoons, squirrels, or other pests, fill out our form or give us a call today!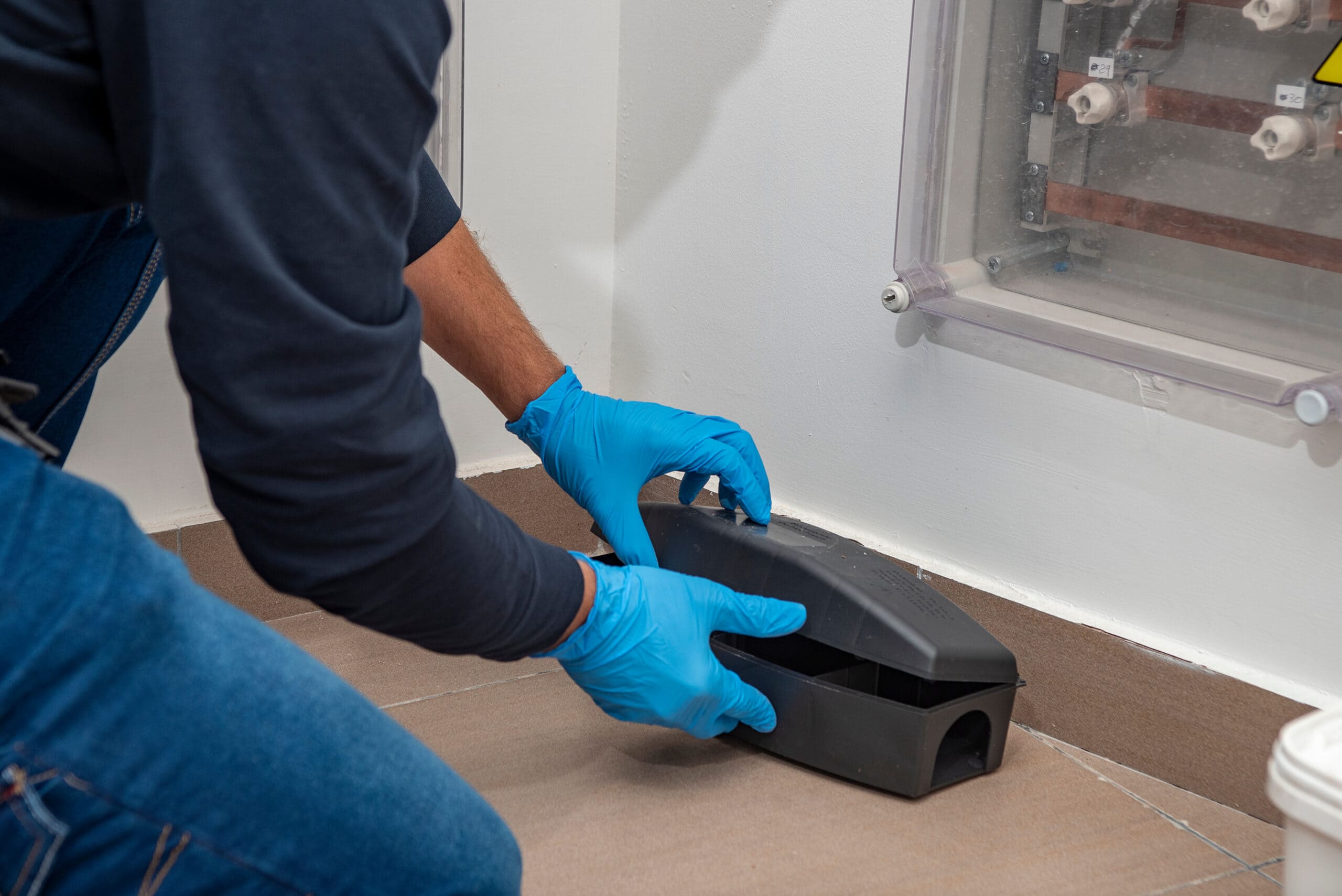 Pest Control Professional Installing A Rodent Box...