Purpose-driven work: Be part of a team that protects our environment and supports community health and safety.

Continuous learning: We offer training programs and opportunities for professional development.

Competitive benefits: Opportunity to earn excellent pay, health insurance reimbursement, retirement plans, and paid time off.

Team-oriented culture: Work in a family oriented atmosphere where you always know, your team is there to support you.

Opportunities for growth: We believe in promoting from within and offering opportunities for career advancement.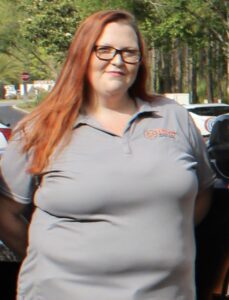 "I love working for Coastal Wildlife Services because I get to be a part of something bigger than myself. Everyone is dedicated to making our company the best and we take pride in standing apart from the competition." - Rachel (CSR)
Our Full Range of Services
For All Your Wildlife and Pest Problems
If you need wildlife removal services in Jacksonville, FL, we have the experience and expertise to get the job done. We also offer wildlife proofing services to prevent future infestations. So if you're having a problem with rats, raccoons, squirrels, or other pests, fill out our form or give us a call today!