Coastal Wildlife & Pest Services offers a humane bird control program that focuses on deterring nuisance birds from residential and commercial properties while ensuring compliance with federal regulations protecting these birds. Their approach involves using safe and humane methods, such as the AVIX handheld laser system. This non-lethal device emits a harmless green light that disrupts the birds' vision, encouraging them to leave the area without causing them harm. By utilizing these effective and ethical techniques, Coastal Wildlife & Pest Services helps clients manage bird-related issues while respecting the protected status of these species.
We Are Your Go-To Experts For Nuisance Bird Control
We Use Safe & Humane Methods For Controlling Nuisance Birds
The AVIX laser is a cutting-edge tool designed for bird control, providing an effective and humane solution to manage nuisance birds. This handheld laser emits a specific wavelength of green light that alters birds' behavior without causing harm to them. The laser's beam is visually disruptive to birds, making them uncomfortable and prompting them to disperse from the area. The AVIX laser is particularly useful in deterring birds from critical locations, such as airports, agricultural fields, and urban areas, where their presence can pose safety risks or cause damage. With its non-lethal approach, the AVIX laser offers a safe and environmentally friendly method for bird control, striking a balance between human interests and the welfare of birds.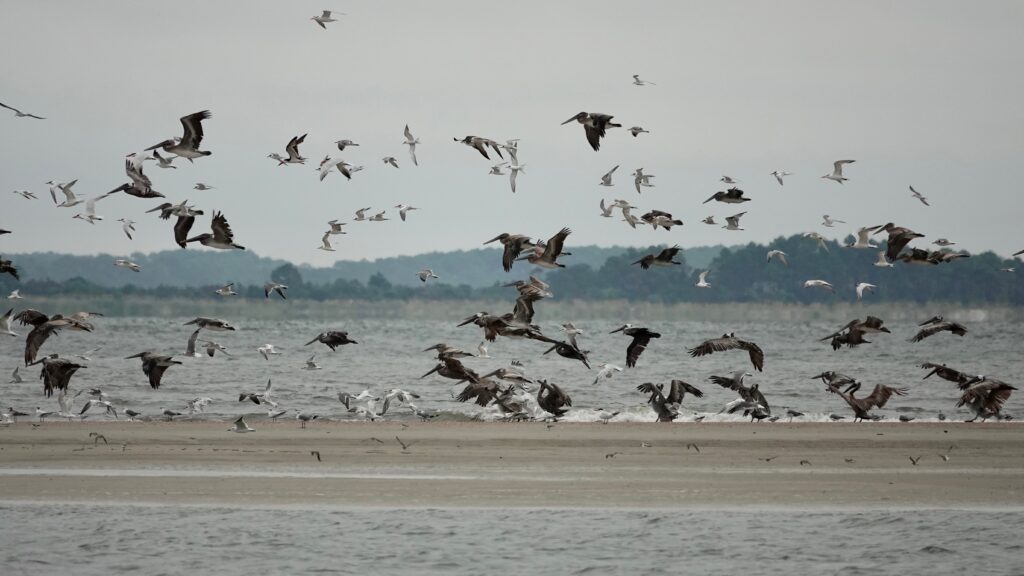 Coastal Wildlife & Pest Services stands as the premier choice for bird control in Northeast Florida. With their unparalleled expertise and commitment to customer satisfaction, they have established themselves as the leading experts in the field. Their team of professionals possesses extensive knowledge of local bird species, behavior, and regulations, ensuring a comprehensive and tailored approach to bird control. Coastal Wildlife & Pest Services utilizes the latest and most humane techniques, including the innovative AVIX laser system, to effectively deter nuisance birds without causing harm. Their services extend to both residential and commercial properties, providing efficient solutions that protect property, mitigate risks, and maintain a harmonious environment. When it comes to bird control in Northeast Florida, Coastal Wildlife & Pest Services stands head and shoulders above the rest, delivering unmatched expertise, professionalism, and peace of mind to their valued clients.
Our Full Range of Services
For All Your Wildlife and Pest Problems
If you need wildlife removal services in Jacksonville, FL, we have the experience and expertise to get the job done. We also offer wildlife proofing services to prevent future infestations. So if you're having a problem with rats, raccoons, squirrels, or other pests, fill out our form or give us a call today!